Hartsville Family-Friendly Activities & Things To Do
HARTSVILLE & NEARBY UPCOMING EVENTS
June 26, 2019 (Wed) - The SC Aquarium Rovers and the Sea Constellation Animal Show Live Animals at Hartsville Memorial Library at 10AM. Free. Address: 147 W College Ave, Hartsville, SC 29550
July 3, 2019 (Wed) - Live Animals by Narrow Way Nature Center at 10AM at Hartsville Memorial Library. Free.
Address: 147 W College Ave, Hartsville, SC 29550
July 4, 2019 (Thurs) - Happy Independence Day!
July 17, 2019 (Wed) - Launch into Magic! by Captain Awkwardman Magic Show at the Hartsville Memorial Library at 10AM. Free. Address: 147 W College Ave, Hartsville, SC 29550
July 24, 2019 (Wed) - All Systems Go! by ScienceSouth Interactive Show at Hartsville Memorial Library at 10AM. Free.
Address: 147 W College Ave, Hartsville, SC 29550
We'll list more events to come! Check out the Hartsville Museum, the library or Burry Bookstore with the kiddos! They are open year round.
Hartsville Memorial Library
Story time for children (babies and toddlers) at the Hartsville Memorial Library is every Tuesday at 10AM. Always Free!
Hartsville Memorial Library: 716 Prestwood Dr, Hartsville, SC 29550
Get email updates on monthly family-friendly events and other related info from HartsvilleMom.com!
Find HARTSVILLEMOM.com on Facebook!
YEAR ROUND
YMCA & Nursery in Hartsville
Join the YMCA for the whole family at 111 E Carolina Ave, Hartsville, SC 29550. With an indoor pool, nursery, raquet ball courts, basketball courts, fun classes and a lot of work out equipment, it's the biggest gym in Hartsville and it's family-friendly! Best of all, it's located in downtown so you can take a walk around after your workout to see what's new in the area.
To use their nursery only, register your child at the front desk. They allows you unlimited nursery care during your workouts, group exercise classes, and other activities within the YMCA. Most regular gyms don't have this so take advantage of the local family-friendly YMCA.
To see a list of all recommended mom's morning out program in Hartsville where they watch your kids for a few hours each mornining, go to: http://www.hartsvillemom.com/hartsville-mom-blog/morning-preschool-parent-s-morning-out-mother-s-morning-out-in-hartsville
AMC Classic Hartsville 2 (formerly Carmike Cinemas)
118 W. CAROLINA AVE Hartsville, SC 29550
The price for an adult ticket at Hartsville's Carmike Cinemas used to be just $2.75 on Fridays and Saturdays and $2.25 on Sundays through Thursdays. Now that it is an AMC Classic, we will need to make an update when we visit them! The theater will still just have 2 movies but at least you can use those AMC passes and gift certificates that have been collecting dust.
It's located on one of the main streets in downtown and it's great for the whole family! They also sell popcorn and drinks inside. More details to come!
Make dreams come true in four uniquely themed parks, each with its own special version of Disney magic! Fantasy becomes real and reality becomes fantastic as you relive childhood memories and create new ones.

Be sure your visit includes Pandora – The World of Avatar at Disney's Animal Kingdom® Theme Park and our all-new Toy Story Land at Disney's Hollywood Studios®!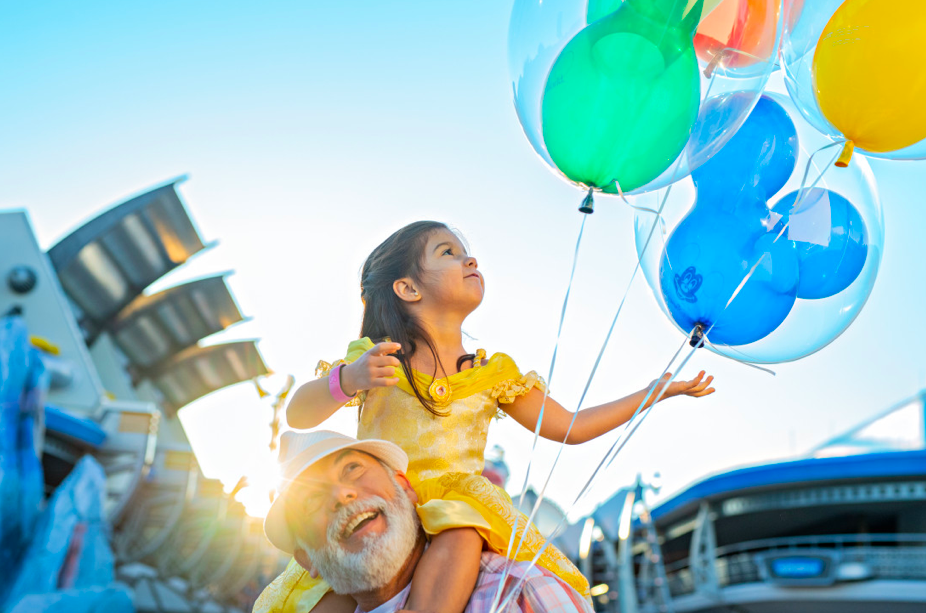 The Play Zone
125 N. 5th Street, Hartsville, SC 29550
Located in downtown Hartsville, The Play Zone has Open Play dates! When the weather gets too cold or too hot, it's difficult to bring the kids to the park to play. Here at The Play Zone, the playground is inside! With slides, a ball pit, large play loft and many toys for the little ones, this place has it all!
On top of Open Play dates, The Play Zone also has classes for Bouncing Babies (ages 0 - 3) and Teeter Toddlers (ages 2 - 5). You pay by the class. There is never a membership fee. A bonus is they also host Parents' Night Out from 6pm - 9pm about twice a month! Check out their latest calendar from their
facebook
or call (
843) 332-7513.
If you also need a place to host a birthday party, The Play Zone also hosts birthday parties on the weekends! With an indoor space, tables, chairs and a safe indoor play area for the kids, this place will ensure your party will not get rained on! To see all of their birthday packages, go to:
https://www.theplayzonehartsville.com/parties
.
To see more pictures and a thorough review of The Play Zone,
click here
.
Edventure Hartsville (opened 2018)
146 W Carolina Ave, Hartsville, SC 29550
A satellite location of the one in Columbia, this smaller Edventure in Hartsville has about 7 different stations themed with local Hartsville companies. For instance, the ambulance has the Carolina Pines Hospital logo and the bank has an SPC logo. Although missing "Eddie", this location is still great for smaller kids. See pictures taken by HartsvilleMom.com below. Our most favorite thing is the carousel in the back that runs at the top of every hour! They also have weekly events for the little ones like story time and Toddler Takeover!
McLeod Farms & McLeod Farms & Museum
29247 SC Hwy 151, McBee, South Carolina
They host events year round with a storefront you can visit and buy produce and desserts from!
Even though this is really located at McBee, it's really close to Hartsville. You can go to their storefront to buy some local farmed goods as gifts year-round! They have alls sorts of pies, tasty bread, country ham and a lot of fresh cooked desserts near the ice cream section. They also have special seasonal events for families like the corn maze in the fall! I also recommend visiting the free museum next door. Just remember to sign your name as a courtesy so they know who came through the doors.
Click here to see more pictures of the McLeod Farms and Museum
.
Hartsville Museum
222 N. Fifth St., Hartsville, SC 29550
Free year round! This is a great place to bring the kids and visitors. The museum is well taken care of and the staff there is very helpful. Free admission Monday - Saturday. Closed on Sunday. Learn about the history of Hartsville and visit back often for their seasonal displays like "Simply Christmas" around the holidays.
Hartsville Memorial Library
147 W College St., Hartsville, SC 29550
This is a great place to take kids year round. They have weekly story times on Tuesdays at 10AM for children and the library is located in the downtown area of Hartsville. Sometimes they also host free craft events that moms can enjoy as well!
Lawton Park & Playground
716 Prestwood Dr, Hartsville, SC 29550
This is the most impressive park with the best playground equipment in Hartsville and great for small children! It overlooks a wonderful lake and sometimes you'll find geese and ducks. There are plenty of benches to rest and have a snack.
Pictures of Lawton Park in Hartsville:
Kalmia Gardens
1624 W Carolina Ave, Hartsville, SC 29550
This is a very family and dog-friendly public (free) garden. It's really beautiful with wooden chairs and a pretty pond. With well maintained bridges and trails, you'll get a healthy dosage of natural Vitamin D as you enjoy time with nature. It's a great place to take pictures and they have seasonal events throughout the year. You can host special events here if you contact the place and pay a fee. It's a beautiful place to host a wedding ceremony and reception. Click here to see more pictures of Kalmia Gardens.
HARTSVILLE SUMMER FUN!
Neptune Island Waterpark (formerly Piratesville Splash Pad)
1109 14th St. as part of the Byerly Park Recreation Complex in Hartsville, SC

Starting summer of 2018, The Piratesville Splash Pad will become a full waterpark as Neptune Island Waterpark! It'll be a multifunctional water play area designed for children and adults.
Black Creek Arts Council
116 W. College Ave., Hartsville, SC 29551
Get creative and take art classes at the Black Creek Arts Council in Hartsville, SC. There are classes available for both adults and kids! See their schedules on the Black Creek Arts Council's website. From social painting, pottery to photography and film-making, you'll find many options for you and your family members.